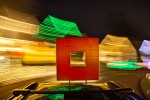 As we speed toward 2011, we want to wish all of our friends and clients a wonderful holiday season and prosperous new year.  We are grateful to all who have helped make 2010 so successful, and look forward to another year of great photography. Red Box goes for a spin on Candy Cane Lane. Photo […]
---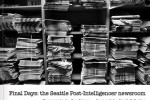 Chronicling the Seattle Post-Intelligencer's final days as a newspaper
was a bittersweet experience. It was painful to endure the death of the
newsroom I once loved, but I'll always be glad I got to spend time with
my co-workers, as they valiantly put out the P-I's last printed editions
under enormous strain.
---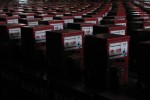 We've been around for about two months now, and we have been getting comfortable with our name. It seems to be memorable, likable, and I am thinking we chose right.
---